Despite the availability of many other communication tools, the email remains the most important means of communication for companies around the world. But are companies really always aware that their emails can contain business-critical data that need to be preserved and kept available in the long term?
Email compliance regulations are constantly growing and so are, therefore, the legal requirements governing the handling of such data. It is essential that IT decision-makers get to grips with the issue of securing email data and include this in their strategic IT security respectively email governance policies. Global companies need to remember that compliance requirements can vary from country to country.
To Preserve and to protect business-critical data
But how can a company preserve and protect important, business-critical data? The answer is to implement both an email archiving solution and a backup software. Deploying both solutions within a corporate environment is actually very important as they fulfill different purposes and complement each other well.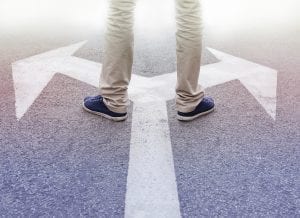 Backups VS.Archiving
For most companies, backups are an established concept, whereas the objectives of email archiving are still unclear. So, what are the differences between backups and an archiving software? 
The aim of any email archiving solution is to ensure that email data remains available and retrievable over time in the face of an ever-increasing volume of email traffic. It is essential that the emails are stored in a form that is complete, identical to the original, tamper-proof, and also permanently available. This is especially helpful in the case of emails that contain e.g. invoices, quotations, etc.
However, only an email archiving solution – not a backup solution – can help a company meet these compliance requirements. Unlike a backup software, a professional email archiving solution stores copies of all emails in a central archive, thus ensuring the availability of any amounts of data over many years. Encryption and the formation of hash values mean that tamper-proof requirements are met. And because the MailStore Server email archiving solution supports seamless integration in Microsoft Outlook, users can continue to access their emails simply, while also quickly searching, locating, and restoring emails with the help of an integrated full-text search function.
In contrast, the purpose of a backup is to store data on a regular basis in the short and medium term. This concept allows copies of whole data sets to be made so that they can be swapped out to external storage media or to the cloud and restored at a later date. So, a backup is specifically for the purpose of disaster recovery, allowing temporary, backed up data sets to be copied back from external storage in the event of data loss. Depending on the volume of data involved and the backup method, the time and effort needed to recover this data can be considerable and can lead to delays in a company's core business.
Other benefits of an email archiving solution
An email archiving solution comes with many other benefits too. Not only can it help a company to meet compliance requirements, but also enable stakeholders such as managers, end users and IT administrators to work more effectively and save important resources. Here are a few examples:
With the help of an email archiving solution, emails, once archived, can be deleted from the email server according to predefined rules. Since the volume of data on the email server is reduced, backup and restore times are significantly shortened. And because this eliminates the need for mailbox quotas, productivity within the company can be augmented.
Another advantage of email archiving is that users can run targeted, full-text searches for specific emails and attachments even if this content no longer exists on the email server. Users also benefit from being able to restore archived emails simply; and unlike with a backup, they don't require the services of an IT administrator to do so.
Ensuring data privacy
To avoid conflicts with data privacy regulations when archiving incoming and outgoing emails, we recommend prohibiting the use of private email or requiring that employees use only external email services. The policy can be specified in writing, for example, in guidelines for using the company's IT infrastructure, in a company agreement, an employee's declaration of consent, or an individual employment contract.
So, to conclude:
Email archiving and backing up emails are two completely different solutions that pursue different objectives. Whereas backups are designed to cope with disaster recovery scenarios and store data only for a limited period, the job of an email archiving solution is to ensure that the data is retrievable and available, even over a long period of time. Incidentally, it is important to note that the email archives themselves should be backed up as well. It follows, then, that both data backups and email archiving are key elements in the IT strategy of any security-conscious firm.