Aternity lança o Quadrante de Gestão da Experiência Digital (DEM-Q) para a Experiência do Empregado no Local de Trabalho Digital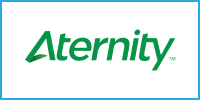 Company Releases Latest Remote Work Productivity Data that Shows Employees are Losing Productivity due to Erratic Application Performance

Aternity, the enterprise-class Digital Experience Management Company™, today announced the Digital Experience Management Quadrant (DEM-QTM). The first-of-its-kind capability within the Aternity Digital Experience Management Platform enables companies to instantly compare their employees' experiences in the digital workplace to other companies within their industry. The insights help digital transformation leaders determine improvement areas with the highest potential impact through a visual and interactive dashboard.
The Aternity DEM-Q enables enterprises to compare their employee digital experience to that of the hundreds of global companies and their millions of endpoints managed via the Aternity Digital Experience Management Platform. Aternity's benchmarking dashboards show digital transformation leaders how their companies' employee digital experience compares to others, by industry, company size, or geography, on a two-by-two matrix of key performance variables.
"The current environment requires advances in technology that enable more versatility in how and where people work," said Dennis Drogseth, vice president, Enterprise Management Associates. "Aternity's platform is explicitly designed to capture the dynamics of how real users interact with IT and business applications on-premise and remotely with insight into performance, usage and relevance. The Digital Experience Management Quadrant compellingly extends that value so that enterprises can assess and enhance their employees' digital experience with a clear eye on their competition."
The DEM-Q enables digital transformation leaders to analyze their position relative to the mean for several dimensions and gain recommendations into improvement areas with the highest potential impact. The DEM-Q dashboard makes it easy for teams to change the digital experience analysis variables to investigate specific technology areas, such as device, OS, and application performance, as well as conduct frequent reviews throughout periods of technology and business changes to assess companies' positions versus the market.
As part of today's launch, Aternity also released the latest volume of its Global Remote Work Productivity Tracker. The ongoing research examines the extent to which remote worker productivity is affected by application performance. The data released today illustrates that although home workers spent more hours in front of their computers than before, the extra hours did not translate into increased productivity due to slower application performance.
"In the shift to remote work, employers must now understand that application performance is critical to both business process efficiency and employee productivity," said Bill Hewitt, president and CEO of Aternity. "Chief Digital Officers must now see how their digital portfolio performs at the point of productivity — the end-user. Measuring employee experience in a holistic manner is critical for targeting technology investments and cost-saving opportunities. The Aternity DEM-Q extends the value of our platform by providing unique, externally-focused insights enabling enterprises to make optimal decisions to meet their short- and long-term IT transformation goals."