Os dados de Aternity indicam que as empresas estão a experimentar um "Imposto sobre a Produtividade", uma vez que os ambientes de trabalho remoto a longo prazo permanecem em vigor a nível global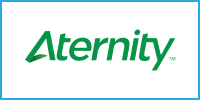 SaaS-Delivered Digital Experience Management Platform Provides Unprecedented Insights into How Employees Interact with Workplace Applications and Helps Measure Overall Workforce Productivity.
 Aternity®, the enterprise-class Digital Experience Management Company™, today released Volume 5 of its Remote Work Productivity Tracker series to shed light on how COVID-19 and the reopening of certain regions has impacted employee productivity. The report is based on data aggregated from millions of employee devices from companies being managed via Aternity's SaaS platform.
The main takeaway from Aternity's latest data is that a "productivity tax" is affecting enterprises deploying long-term remote work strategies. In countries where the remote work share remains at peak levels, including the United States and parts of Europe, employee productivity continues to fall. In comparison, overall productivity is rising in European countries where the share of in-office work is increasing, showing that returns to the office are benefiting companies from an overall productivity standpoint.
Some specific key findings from the report include:
While North America continues to have the highest share of remote work (85%), productivity decreased by 14% between March 26 and July 9.

In Europe, in-office work began to increase in early-mid May. Overall productivity increased by 2% between March 26 and July 9, with a sharper rise corresponding to the return to the office.

In all regions across the United States and Canada, remote employees began and ended their workdays between 30-60 minutes later in June as compared to March. The same pattern exists in the European countries with a larger percentage of in-office work.
"As organizations go through digital transformations and consider permanent shifts to remote work, we developed our Remote Work Productivity Tracker to help them better understand the impact that different work settings have on employee productivity," said Bill Hewitt, President and CEO, Aternity. "Whether employees are in the office or at home, the only way to harness the power of the Digital Enterprise is to understand its pulse constantly and at every endpoint, no matter how you shift to adopt technology or change your strategy. SaaS agility is a necessity to move at the pace of a Digital enterprise."
The Aternity Digital Experience Management Platform, delivered via SaaS, is a robust and high-availability digital experience management solution that provides the insights companies need to ensure productive workforces, reduce IT-related costs and improve employee and customer satisfaction. With millions of endpoints from hundreds of customers under management, Aternity's SaaS-delivered platform empowers companies to keep pace with rapidly changing technology environments and identify IT investments to make that can positively impact the digital employee experience.
Some key features and benefits of Aternity's Digital Experience Management SaaS platform include:
Scales Seamlessly: Aternity's platform manages millions of employee devices from hundreds of customers, with a single analytics system able to support more than 400,000 endpoints.
Operates Globally: Aternity's operations support multiple data centers on 3 different continents.
Complete Redundancy: Aternity maintains comprehensive disaster recovery sites in different availability zones for each of its data centers, testing disaster recovery procedures monthly for each environment.
Fastest Time to Value: Aternity's platform delivers new features every month, including a variety of out-of-the-box dashboards for particular use cases and the ability for customers to build their own.
Enterprise Ready: Easy and robust integration with data lake technology enables real-time streaming of Aternity data, including pivotal application performance and device health metrics.
"Aternity provides visibility and insight into how employees are experiencing the performance of business-critical applications," said Raviv Chalamish, Aternity's Vice President of Products. "This is a pivotal ability for managing digital experiences in large enterprises and a key differentiator for us. Our platform enables companies to ensure that all enterprise applications consistently operate at peak performance, helping boost productivity, avoid downtime costs and, ultimately, provide more value to their customers."